The Most Convenient Way to Interact With Your Church Community.
Many people think of their church management software as just a database: a place to store names, email addresses, phone numbers, attendance records, and contribution information. Usually only a few members of the church staff have access to this kind of database.  However, we have combined this concept with 21st century social networking and community building and are proud to bring ICON into your hands.
Our church community is highly active and involved and now we've brought to you an online tool to help us grow together in Christ. It is a lens that allows you to see God's hand in and through our ministry. Our church has now been given an online personality that the community can be proud of.
ICON allows our organizations to more efficiently interact with its members as well as the community as a whole.  Parents have a better view into the latest events for Teen SOYO.  The Ladies Society now has an avenue to help them sell their delicious food.  The Charity Committee can post the current needs of the less fortunate in our church and easily communicate them to the entire community with one simple click.
Not only does Icon benefit the community as a whole, but also the individual.  Individuals can now make one-time or recurring online payments towards your yearly dues, statements with the latest information are available on demand, an individual's information is now viewable and maintainable by them directly, and much more.
Online Giving
You can make a one-time or recurring pledge online and have the funds go directly from your checking account or credit card to the church.

Pledge
You can now quickly and easily look up and print out your up-to-date giving statements, which include any and all donations made to the church.

Directory
You can now view individual profiles and learn more about members of the church community.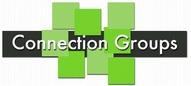 Groups
Whether it's the Ladies Society, Teen SOYO, Fellowship or PTA you can now join a group online and get the latest information concerning recent activities and meeting times.